I'm so happy for Angellyn!  She had her baby boy #3 this weekend – that's more love to share around! I deactivated my facebook account and I'm pretty sure photos were posted. Talk about bad timing!
This is a great thing and I'm so excited for her and her family. I don't expect to hear from her for the next few weeks, if she does I think I'll tell her off a bit. Lol! I did leave a voice mail congratulating them (thanks to Skype's cheap overseas calls!) and sent my love. I wish I was in Indy right now to visit little man and fam to share such a special moment. Her life is the totally opposite from mine so  I'm sure the childbirth went very smoothly and probably very quick.
I'm talking about a great family here: they have a wonderful life and an inspiring one. I wish that we were closer and had an equal friendship but hopefully that will come in time. The reason I say that is because recently I have noticed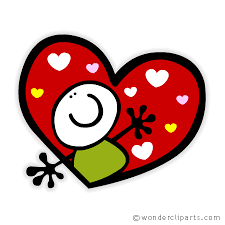 how many friends make their conversations all about me or general things. I'm a very open person when I choose to be and so if someone asks what's up or more specific, I'm tell all my ups and downs plus so much more – I'm expressive. In return of asking how they are it's a "I'm fine" then they ask for more depth about me… hmmmmm. It makes me feel that everything is one way when relationships should be both ways. Not saying that I'm expecting bad news for them to go through struggles for me to feel differently but it's like I'm not being let in – What's going on lately, what they are dealing with/experiencing, hardships, goals, achievements, highlights, ARE YOU OK? etc. Doesn't even have to be in depth but something at least! I get told off for for saying I'm OK or fine or not bad! Makes no sense to me!
This new week has to be meaningful – it has to be! I must post my tax credit renewal form, post my application for my degree, get my grocery shopping in while being mindful about my finances, clean the house, sort through weeks of pointless mail, search for a christian wedding poem to read at my brother's wedding in August, find outfits to wear to the four wedding I must attend to in the next 3 months (incl. my brother's – the big one!), try and remember Fathers Day, find out if  can degrade my digital TV because I blatantly don't need all the channels I'm subscribed to… I'm sure there's a few things I'm missing….
I decided to go with my "timeout" with peers for a while, hence to deactivation of facebook so I should have the time to complete my to-do list. I'll be on Twitter though, so I won't be disappearing really 🙂
Other than that, I'm gooooooood! :p